UCD GREEN CAMPUS PROGRAMME
Towards the attainment of a sustainable, healthy and living campus
What is the Green Campus Programme?
Green-Campus is an international environmental education Programme, offering well-defined, controllable ways for educational campuses to take environmental issues, innovation and research from the academic departments and apply them to the day-to-day management of the campus. The Green-Campus Programme is run by FEE (the Foundation for Environmental Education). Green-Schools and Green-Campus are operated by the Non-Governmental Organisations (NGOs) that are the FEE members in each of the participating countries. An Taisce, as the FEE member for Ireland, co-ordinates the programme in this country.
Green-Campus is holistic, aiming to make environmental awareness and action an intrinsic part of the life and ethos of educational facilities. This should include the students, academic staff, non-teaching staff, as well as media, local business, contractors and visitors. Green-Campus endeavours to extend learning beyond the classroom/lecture theatre to develop responsible attitudes and commitment, both at home and in the wider community. Green-Campus does not aim to reward specific environmental improvement projects, or only those third level institutes that are able to invest financially in large scale projects; instead it rewards long term commitment to continuous improvement from the campus community.
Green-Campus offers opportunities to:
Provide a forum for management, academic staff and students to meet and engage on environmental issues.
Empower students and staff to create a more balanced campus community.
Involve a wider variety of the campus community in environmental decision-making.
Improve learning on campus through development of student's confidence and sense of citizenship through participation, research and transferrable skills, introduction to new topics and by using data currently generated on site through investigative and problem based research.
Supply fresh ideas for research topics, final year projects and events within the institution.
Gain access to a wider network of support agencies.
Link with other third level institutions in Ireland and internationally.
Earn a prestigious award.
Improve the campus environmental performance, reduce environmental risks and impacts, and achieve financial savings.
Set a good example in the community and to provide guidance to and involve local stakeholders.
Link to other An Taisce Environmental Education Unit Programmes: Clean Coasts, Green Home, Green-Schools, National Spring Clean and other national environmental initiatives such as Tidy Towns.
Provide positive publicity for the campus
UCD Green Campus - Student Led Project Proposals
Students interested in progressing a project through the UCD Green Campus initiative are invited to submit their proposals. Projects will be assessed by the Chairperson of the Green Campus Committee, Professor Michael Monaghan, in conjunction with UCD Estate Services. Support and funding will be allocated to those projects that best align with the objectives of the Green Campus Programme as set out by An Taisce, as well as with the University's plans, objectives and strategies.
Find Out More
UCD Green Campus Programme
The Green Campus Committee, chaired by Professor Michael Monaghan, VP for Campus Development, aims to be awarded the An Taisce Green Flag, which is awarded to third level institutions that demonstrate a commitment to continual improvement in areas of sustainability and environmental management. The committee formally registered with An Taisce in February 2016 and aims to achieve the Green Flag by the end of 2019.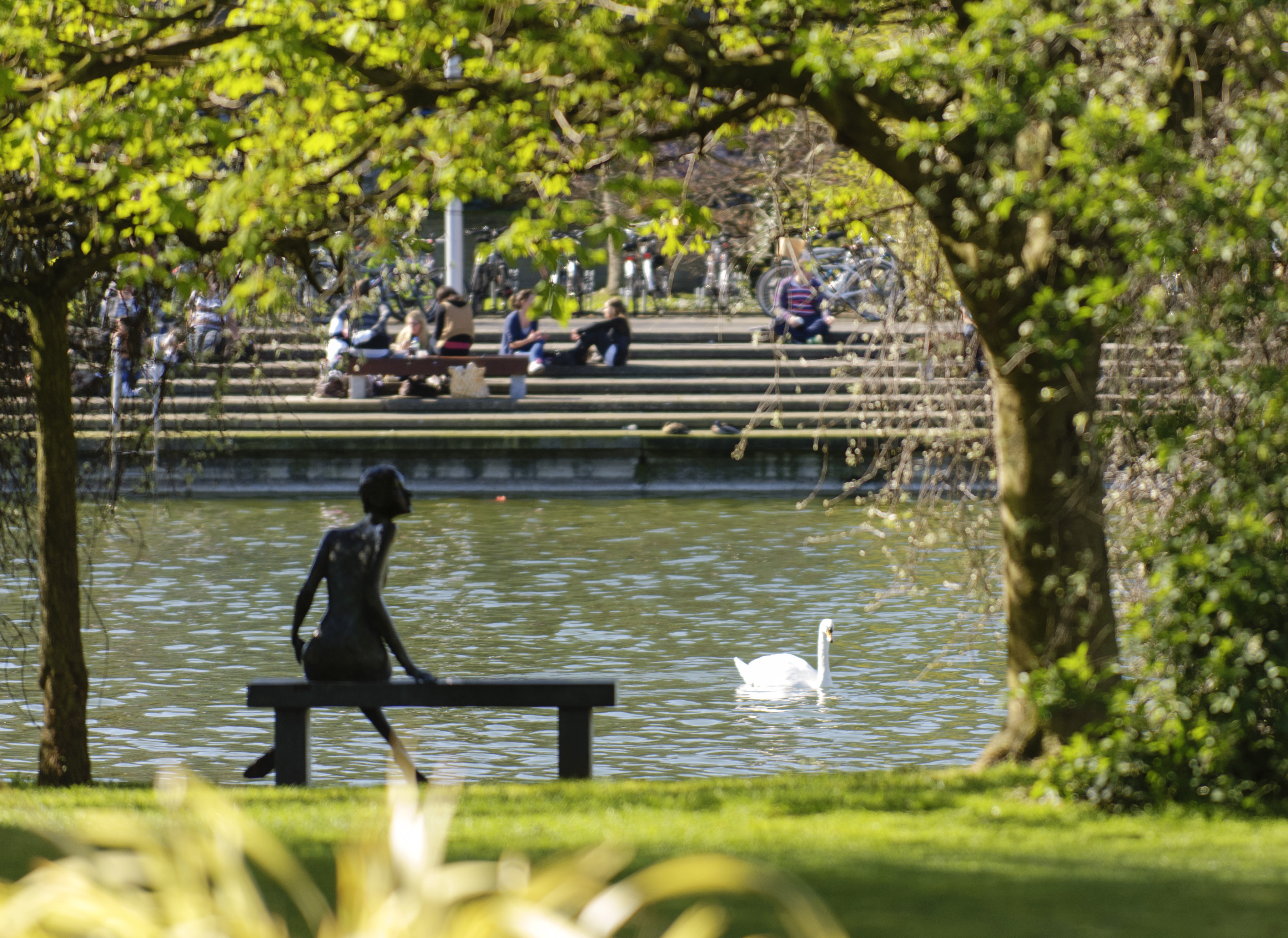 Green Campus Themes
The Green-Campus Programme embraces a number of different themes: Litter and Waste, Energy, Water, Transport, Climate Change, and Biodiversity. New themes to have emerged include: Green Information and Communications Technology (ICT) and the sub-theme of Climate Justice. As your Green-Campus Programme progresses, themes can be developed in greater detail, but it's important that the environmental management system becomes an intrinsic part of day-to-day operations on site. It is also vital for the longevity of the Programme that the resources that are already in existence on site are utilised, for example the management of litter and waste, energy, water and travel.
If you are a UCD student or staff member and are interested in getting involved in the programme please contact greencampus@ucd.ie