Community Policing and Campus Watch
Community Policing in UCDwith An Garda Síochána
Community Policing
On behalf of UCD, Estate Services work closely with members of An Garda Síochána 'E' division, operating out of Donnybrook Garda Station, in the provision of policing services to the UCD community.
The UCD Belfield campus can accommodate over 30,000 students, staff and visitors, including approximately 4,000 resident students, and matters where Gardaí assistance is required do occur. An Garda Síochána operates community policing in UCD, a partnership based, proactive and problem solving style of policing focused on community engagement, crime prevention and law enforcement.
In practise this means that Estate Services staff engage with An Garda Síochána on a regular basis to discuss campus security, support to UCD events and operations and to assist in the investigation of criminal activity.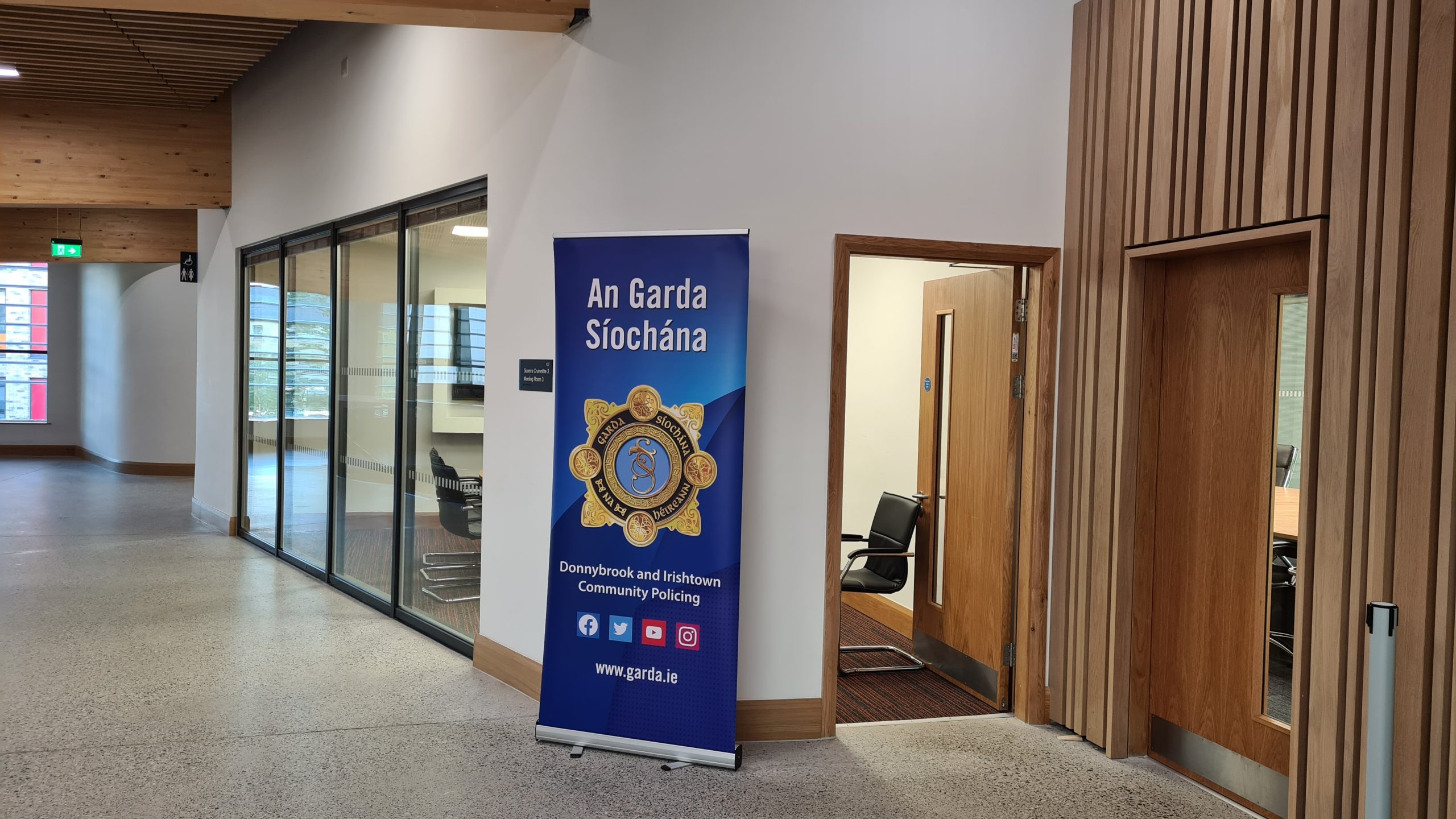 A key element of the partnership between UCD and An Garda Síochána is to make policing services accessible to the UCD community. As part of this, members of the An Garda Siochána Donnybrook community policing team are available for one-to-one confidential walk-in clinics three times a week during term time in Meeting Room 3 in the UCD Village building at the following times:
Monday, Wednesday and Fridays between 1pm and 2pm (appointment not necessary)
where services such as the following are available:
General policing advice
Reporting a crime (please note urgent matters or crimes taking place in real time should be reported immediately to the UCD Unicare emergency line at 01 716 7999)
Form stamping, for example passport and Public Services Card (PSC) applications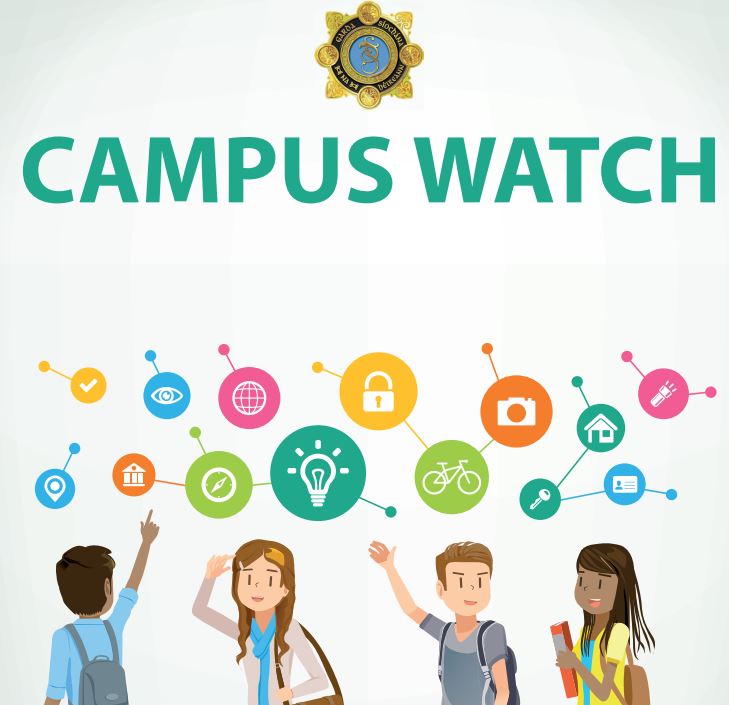 Campus Watch
An Garda Síochána operate a Campus Watch initiative as part of their crime prevention strategy. Campus Watch is a partnership between An Garda Síochána and the campus occupants on the basis that every member of campus can help to improve the quality of life on site by keeping a lookout for students, staff and visitors, and reporting suspicious activities to the Gardaí. In the UCD context this means reporting suspicious activity to the UCD Unicare emergency line at 01 716 7999.
There are a number of resources on the Gardaí Campus Watch website, including the Campus Watch booklet available in a number of languages