This August Bank Holiday weekend presents us with another great opportunity to make savings on the UCD energy bill and reduce our carbon footprint, so we would like to once again ask for your assistance with this weekend's switch off.
We would also like to update you on savings secured from the switch off campaign from the June bank holiday weekend as well as this year to date. Our target for bank holiday Monday, 1st June was to keep consumption below the May bank holiday Monday usage, or 74,276kWh. Actual usage was 72,214kWh or almost 3% less than target. This is a fantastic result and we would like to thank everyone for their help!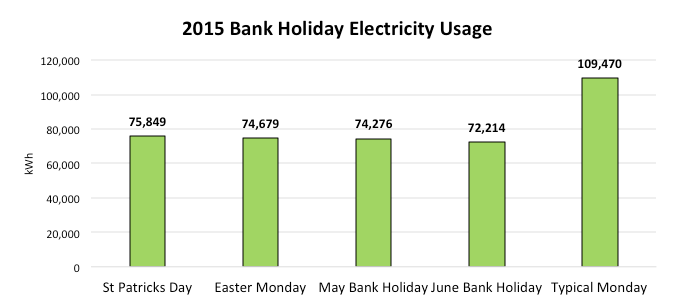 In terms of the entire weekend, the June bank-holiday weekend was a huge success, we also exceeded expectations in terms of savings: total savings for the weekend were in excess of EUR11,000, which was close to the Easter holiday savings level, which was a day longer!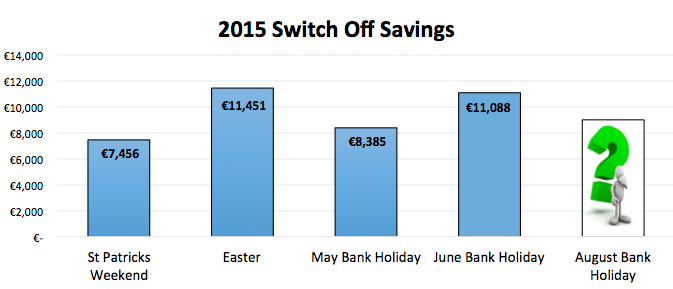 We are sure that if we work together we can achieve a similar result over this weekend.
So before you go home this weekend, please shut-down and switch-off all non-essential lighting and equipment; laptops, computers, printers, fax machines as well as fume cupboards and research equipment.
Enjoy the long weekend,
UCD Energy Unit