The first bank holiday weekend this academic year presents us with a great opportunity to begin 2015/2016 with energy efficiency in mind. We have made excellent progress so far this calendar year, with the "Switch-Off" campaign showing very positive, steady progress. This success has contributed greatly to UCD's over-all 2020 energy efficiency targets.
As you can see below, electricity usage on bank holidays has progressively reduced throughout the year. This is very positive – a big thank you to everyone who has contributed! Let's try to improve again this October bank holiday!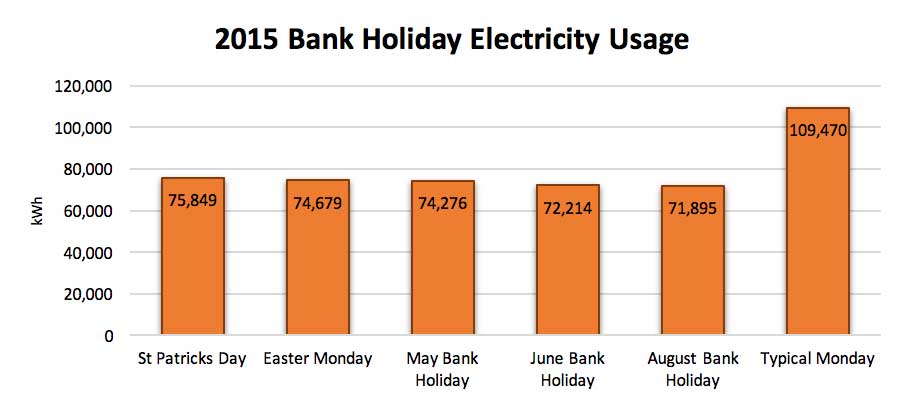 When looking at the entire weekend period, savings attributed to the switch-off campaign have been considerable – year to date total savings are estimated at more than €50,000! This equates to approximately 185,000 kg of avoided CO2 emissions.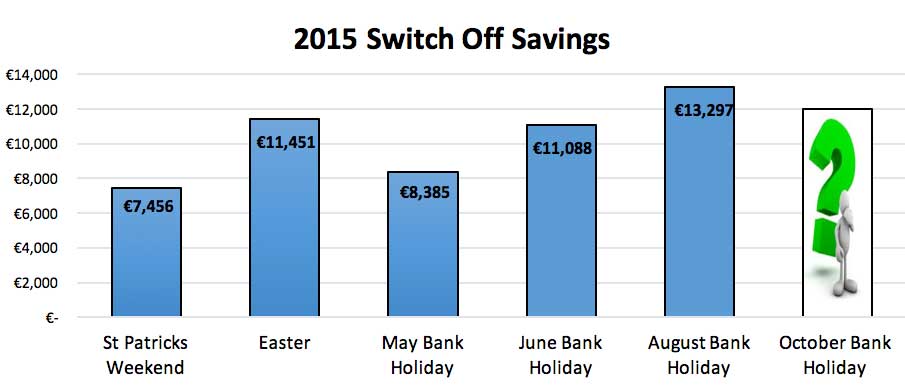 This highlights the positive impact you, the user, can have on UCD's over-all electricity usage and carbon footprint.
So before you go home this weekend, please shut-down and switch-off all non-essential lighting and equipment; laptops, computers, printers, fax machines as well as fume cupboards and research equipment.
Have a great weekend,
UCD Energy Unit