We hope you are enjoying the summer so far and are looking forward to what promises to be a (largely!) sun-filled weekend!
The Switch-Off campaign plays a very important part in our over-all energy efficiency programme and in helping us to deliver on our target of a 33% improvement in energy efficiency by 2020 (from a 2008 baseline).
The most recent results available from the Sustainable Energy Authority of Ireland (SEAI) show that we have improved by a very impressive 30.4% up to the end of 2017. This is a reflection of the investments made by the University in energy efficiency upgrades, such as LED lighting, window and insulation upgrades, renewable energy are well as improvements to heating and ventilation systems. This summer, further LED lighting upgrades and a new combined heat and power (CHP) installation are currently being progressed, which should help us further along the 'glidepath' to 2020.
However it must be noted that user-behaviour also plays a very important role, and in particular ensuring our electricity usage is as low as possible every evening, weekend and of course public-holiday weekends. As many of the easy-win energy efficiency upgrades have already been completed, user behaviour will become more and more important in the period leading up to 2020.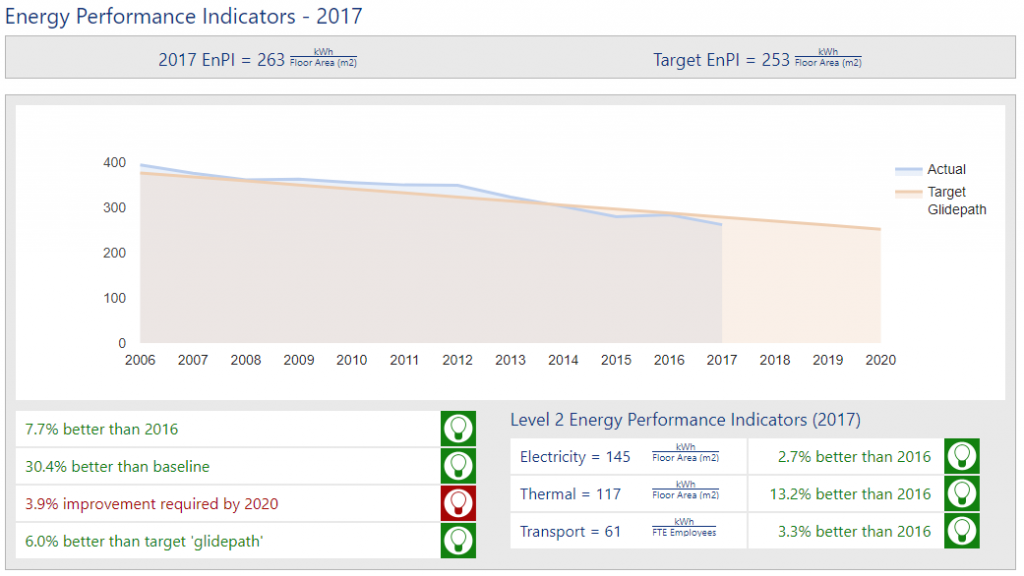 So before you leave campus this evening please fully switch-off all non-essential equipment such as computers, laptops, screens, printers, research equipment and fume cupboards.
Remember; even in sleep or hibernate mode equipment still uses electricity, so please fully shut-down and switch-off at the socket where possible.
Have a great weekend!
UCD Energy Unit