Estate Services wish to communicate a planned change regarding laptop connectivity in shared teaching spaces that will see VGA phased out in parallel with the introduction of USB-C connectivity as a replacement. HDMI connectivity will remain present in all shared teaching spaces.
The purpose behind phasing out of VGA and replacement with USB-C is to ensure that laptop (and other mobile device) connectivity remains up to date for users of shared teaching spaces. Below we provide a short summary on VGA, HDMI and USB-C and how the transition will take place.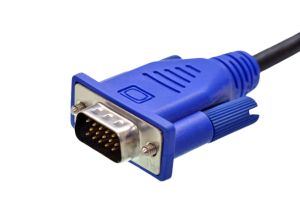 VGA (Video Graphics Array) was first introduced as a new video standard for PC desktops in the late 1980s and was used widely in the 1990s and 2000s however in recent years it has become more obsolete within the AV industry as it is typically no longer provided by computer, projector, and TV manufacturers. The use of VGA presents challenges with image resolution, image ratio and the requirement for introduction of additional equipment that act as points of failure within an AV solution.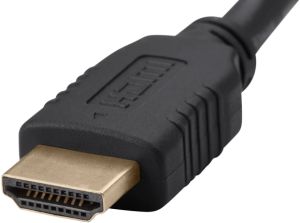 HDMI (High-Definition Multimedia Interface) is a digital interface that was introduced in the early 2000s with a greater capacity for high resolution video and widescreen imaging while carrying audio and video on a single cable. While other forms of connectivity have been introduced since HDMI, the interface is still commonly found on laptops and will be retained in shared teaching spaces as an option for laptop users.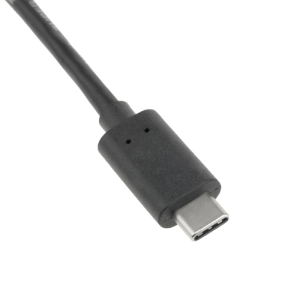 USB-C became available in the mid 2010s and has quickly become commonplace on laptops and most other mobile devices. USB-C is due to become a standard across the European Union (EU) for newly manufactured mobile phones and tablets by the end of 2024. From spring 2026, the obligation will extend to laptops. USB-C facilitates charging, video and audio through one cable. The port size for the USB-C interface is significantly smaller than HDMI and is another reason for their introduction on laptops by manufacturers as the chassis of these devices become smaller.
USB-C is available in a small number of classrooms already and as the AV is upgraded in shared teaching spaces, HDMI and USB-C will be installed as the two types of connectivity to the presentation displays. This process will result in a transition over time where VGA is replaced with USB-C. Due to the number of rooms involved, this transition will take a number of years. The AV Support website provides a list of equipment in each room, including specifying which two of VGA, HDMI and USB-C are available. For users that do not have an HDMI or USB-C port on their device, an adaptor will be required to use one of the two provided connections.
Most user's laptops will have a HDMI or USB-C port however in the event that your laptop only has a VGA port, please get in contact with us and we can discuss your needs. Estate Services will supply each School with a VGA to HDMI adaptor in the coming weeks in order to assist users during this transition period.
If you have any queries in relation to this article, please contact us via email at estates@ucd.ie or by calling (01) 716 7000.