Monday
Flossie and The Beach Cleaners
Location: UCD Village Auditorium 13:00
Educating about plastic pollution and how we can all make a difference for cleaner seas and a brighter future!
Want to hear more about the amazing work that "Flossie and the Beach Cleaners" do?
And about how YOU can make a difference in tackling Plastic Pollution in Ireland?
"Flossie and the Beach Cleaners" is a registered charity that was set up by the mother and daughter
team: Harriet Donnelly and her daughter Flossie (14 years of age).
As part of "Green Week", UCD Green Campus are delighted to invite you to join Harriet who will tell us about the amazing work they do. She will also share some of their many experiences from cleaning up Ireland's Waterways.
This is a FREE event – Sign Up Here!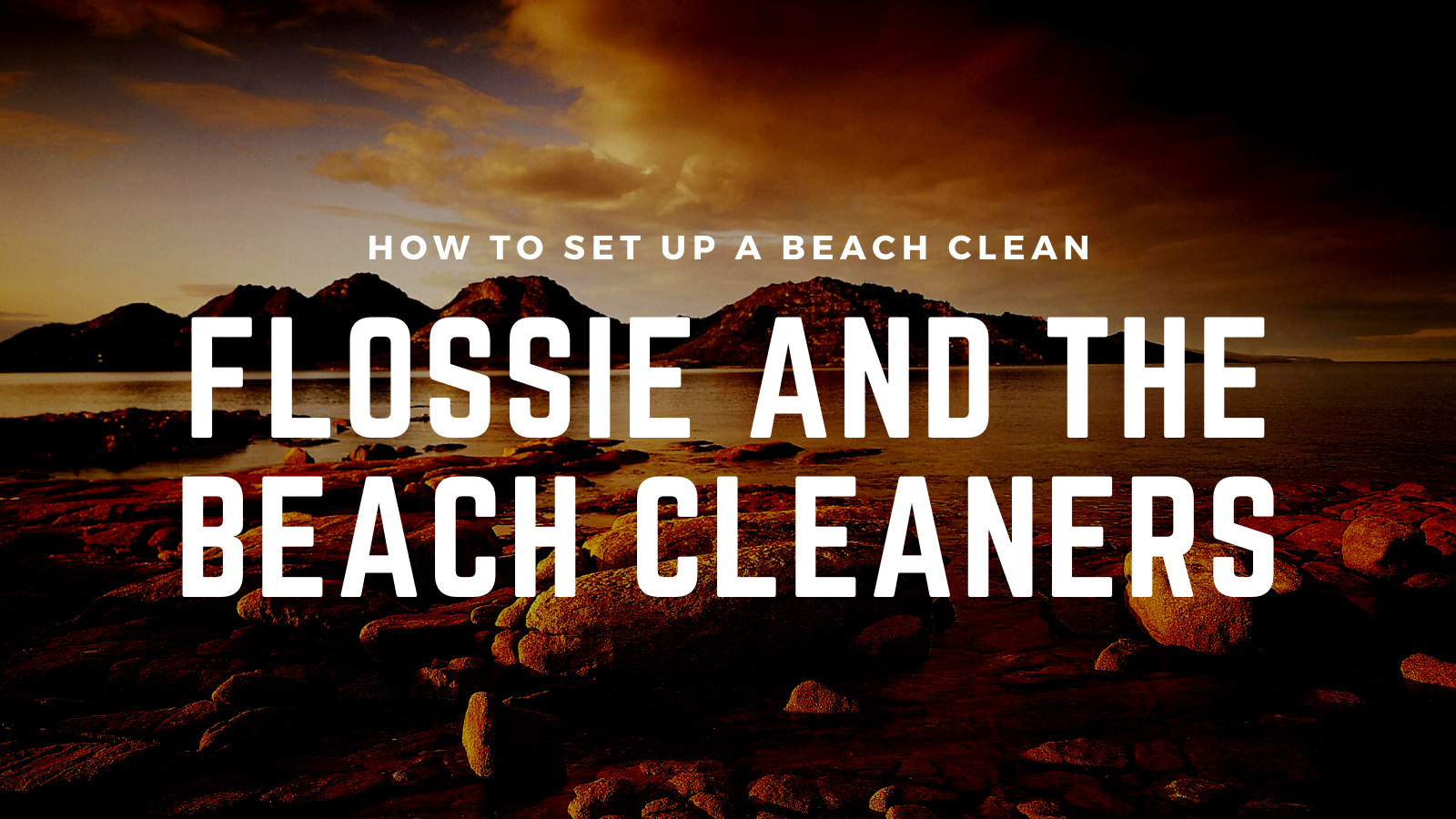 Book your ticket here!
Cut & Sew
Location: UCD Village Auditorium 18:00
Join UCD Student Christine in the UCD Village on Monday the 7th at 18.00 to learn how to make your own scrunchies!
This workshop will show you the essential skills needed to redesign and reshape garments into unique and beautiful new pieces, while also keeping more clothes and textiles from going to landfill.
Using deadstock fabrics and deconstructed, unwanted clothing you will make new Scrunchies and learn about Christines amazing upcycling work.
Sustainability Scavenger Hunt
Location: UCD Global Lounge 12:00
Join us at 12:00 for some tea and coffee in UCD Global to launch the UCD Sustainability Scavenger Hunt
We are excited to run this student created hunt for a second time, over the course of green week.
Winners will be announced Friday the 11th, teams can consist of up to 4 persons.
1st prize
€50 One4all Vouchers per team member
2nd prize
€25 One4All Vouchers per team member
3rd prize
Reusable goodies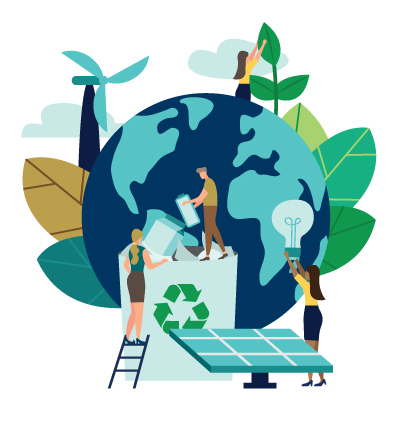 Tuesday
Cycle Clinic
Location: UCD Research 10:00-16:00
Drop off your bike at the cycling clinic for a free fixer up!
Where does UCD's Waste end up? Meet the team!
Location: UCD Village 11:00-14:00
Drop down to the UCD Village between 11am and 2pm to find out where UCD's Waste ends up, and what it gets turned into.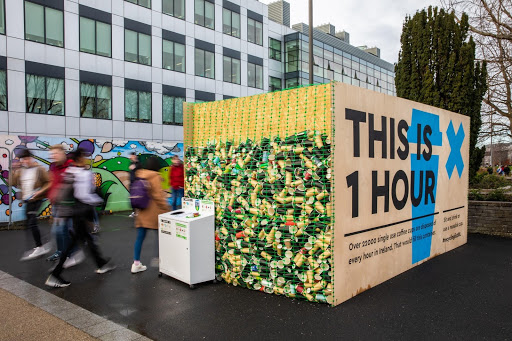 Cooking with Foraged Food - Demonstration with Gather & Gather
Location: UCD Student Centre 17:00-18:00
UCD Green Campus will be hosting a Foraged Food Cooking Demonstration with Gather & Gather's Stephen Morrison
Stephen has worked in all areas in hospitality for the past 25 years as a chef, as a mixologist and now a manager.
Worked for the Four Seasons Group and the Shelbourne and have been with G&G for 6 years.
Used foraged ingredients first as a mixologist and now in dishes learning from Ross Carling a G &G chef.
Gather & Gather is a sustainable food service company which operates in the UCD Main Restaurant/Gerard Manley Hopkins building.

Reusable Nappies, want to see them in real life?
Location: UCD Science Hub H0.23 - 13:00-13:30
Babies use alot of nappies, over 20'000 of them in fact.
Are reusable nappies worth it? Are they more or less hassle? Do they provide a significant cost benefit?
Meet Dara Stanley in Science East to discuss her experience with reusable naps and how to use them.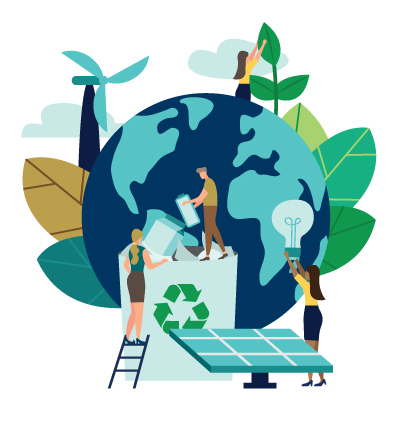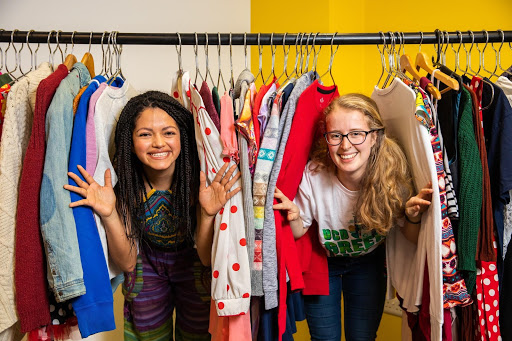 Wednesday
Clothes Swap
Location: The Fitzgerald Chamber - Student Centre
Bring an item take an item, a zero waste way to refresh your wardrobe.
Forest Bathing with Climate Ambassadors
Location: UCD Village - 10:00
RECONNECT WITH NATURE
This is an outdoor eco-therapy event based by the UCD Experimental Archaeology Compound.
The aim is to help participants reconnect with themselves and their outdoor environments, to remind them of the value of connecting with others, while simultaneously appreciating the outdoors. The outcome desired is for a deeper ongoing connection and appreciation of the outdoors, while also recognising the value these environments can play in maintaining our well-being.
Forest Bathing will include walking within 1km, practicing forest bathing (gentle meditation, while observing the forest surroundings); nature art inspired by Andy Goldsbury and other fun collaborative activities.
WHAT TO BRING?
Participants don't need to bring anything but an open mind and a sense of adventure. Please dress appropriately for the weather conditions.
Tea/coffee and snacks will be provided.
WHO ARE WE?
Gary Tyrrell is a Climate Action Officer with An Taisce's Environmental Education Unit for over six years. He holds an MSc in Environmental Policy (from UCD) and has been involved in the environmental movement for over 15 years. He has co-developed the Climate Ambassador programme since its inception over five years ago, training and supporting the Climate Ambassadors, while growing their numbers across the Republic of Ireland to over 800 members, who together have taken thousands of climate actions and climate communications, reaching and inspiring millions of people.
In his spare time, Gary is a volunteer Dublin Mountains Ranger, adventure racer, cyclist and dabbles in art. For this Forest Bathing event, he happily combines his love of the outdoors with environmental education.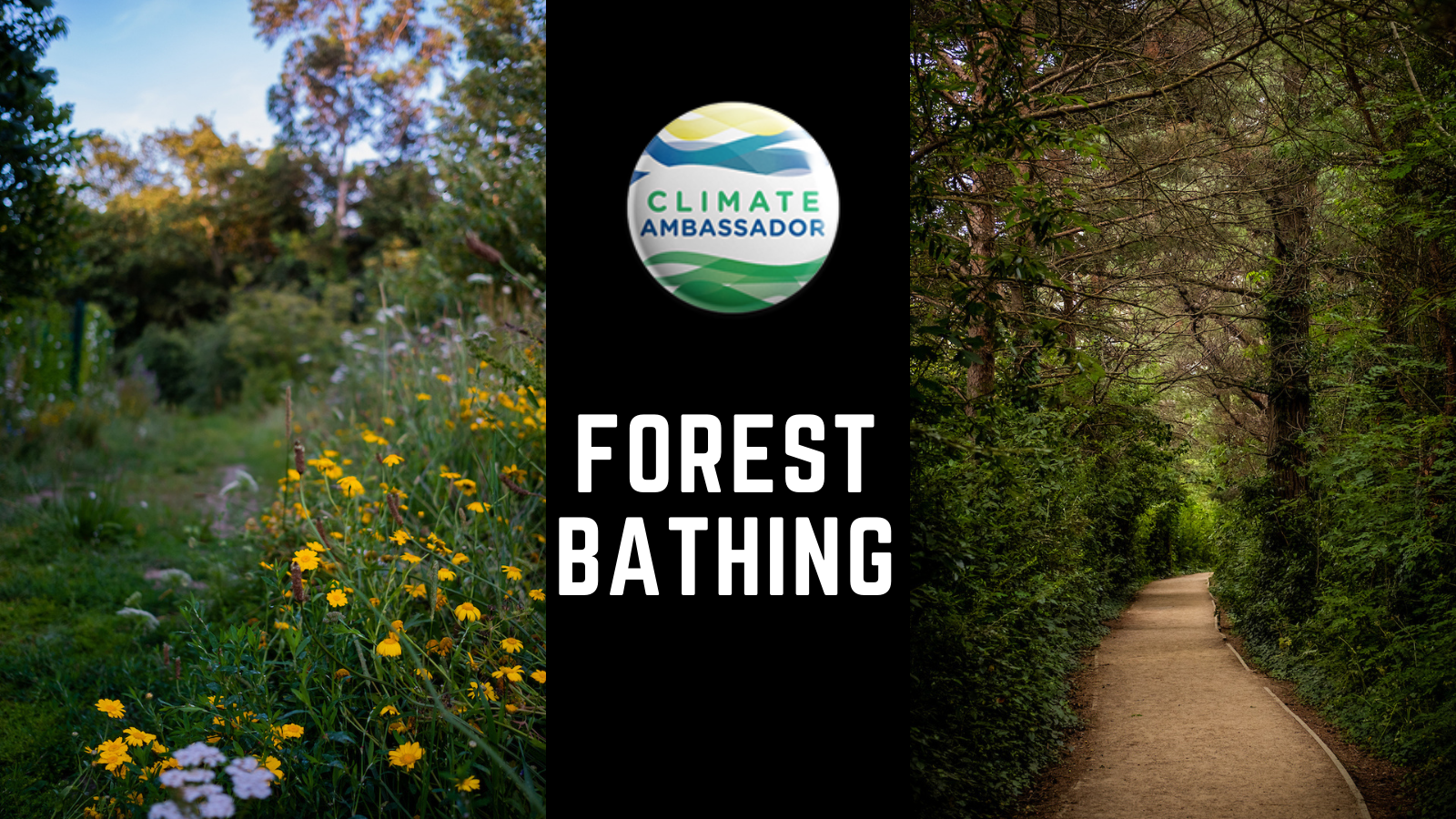 Sign up here!
Research in Rosemount - Guided Tour
Location: UCD Rosemount - 12:00-13:00
Join us for a walking tour of the state-of-the-art research facility in UCD Rosemount and hear from research professionals
UCD Rosemount Environmental Research Station is a state-of-the-art plant and environmental research facility under the joint management of the School of Biology and Environmental Science and School of Agriculture and Food Science, University College Dublin, Ireland.
Meet the researchers working there at this very special, once off tour!
This event is open to the public and ticketed.
Thursday
Try Out Cycling - Sponsored by Bleeper
Location: UCD Village- 13:00-14:00
Bicycles will be sponsored by Bleeper for this event.
All you need is to show up, and be able to ride a push peddle bicycle!
Try out cycling around the Belfield Campus, safely with a group, for lunch time – No bike needed!
Dainius from UCD Estate Services will be your tour guide.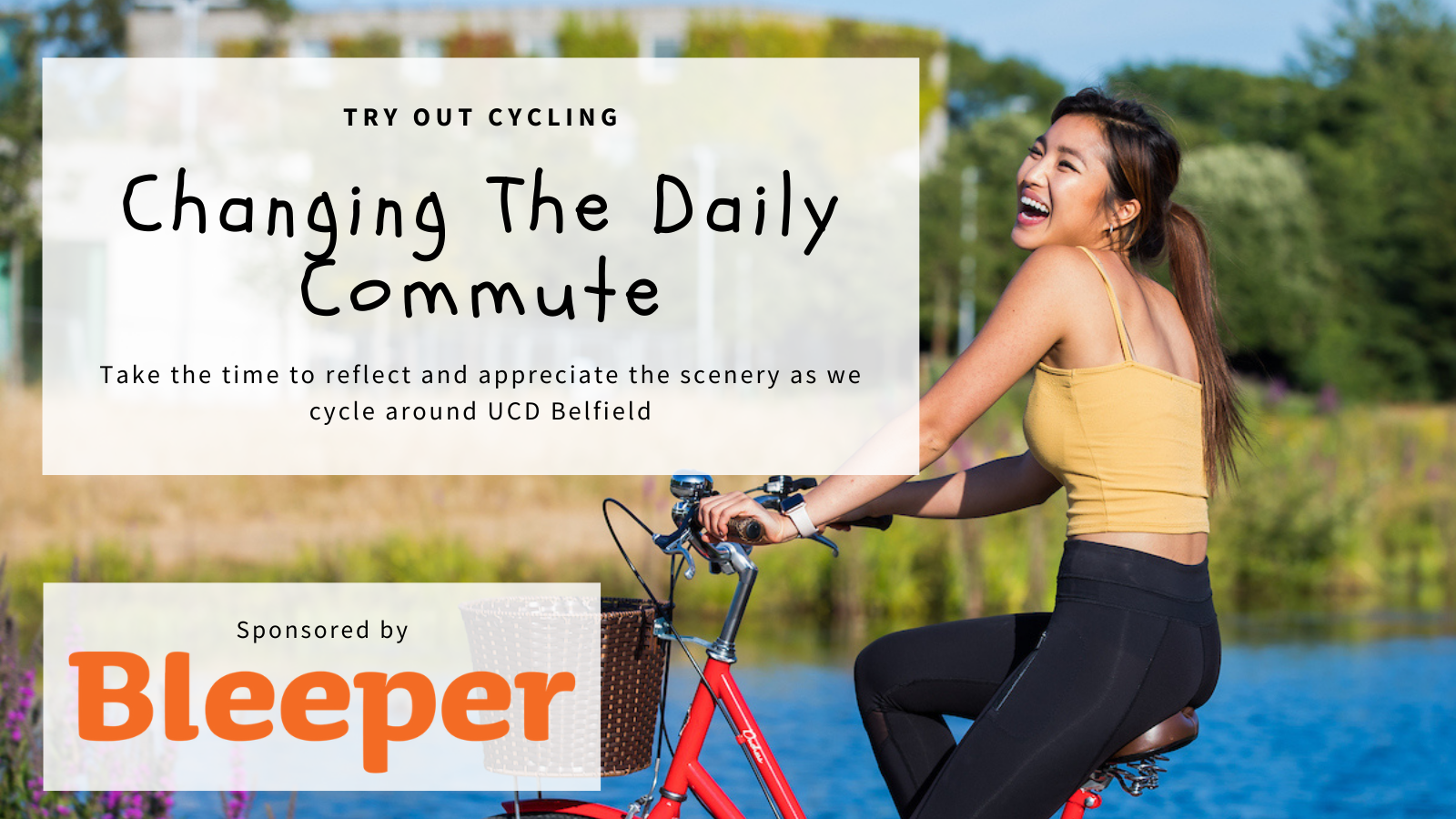 Book your ticket here!
Greening My Research - Where do I start?
Location: ZOOM- 16:00-17:00
Are you interested in reducing the carbon footprint of your research? Join us on zoom for a panel discussion with Green Labs
About this event
Presentations and panel discussion on how you can improve the sustainability of your research, with UCD professionals, and My Green Labs.
By making small changes to how we plan, spend and work, we can make a significant change to our carbon footprint.
Join this panel discussion where you are going to hear from Irish scientists and what we are doing to help.
Worldwide, research laboratories consume ten times more energy than similarly sized offices, four times more water than offices, and produce 5.5 tons of plastic waste annually (an equivalent to 2% global plastic production).
Bug Hotel Workshop
Location:Village Market- 12:00-14:00
Learn how to make an insect hotel at the UCD Village Market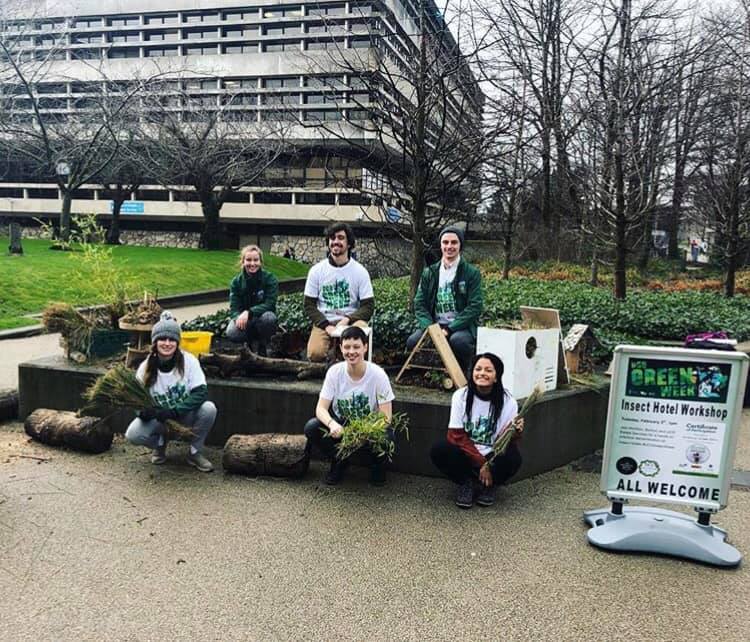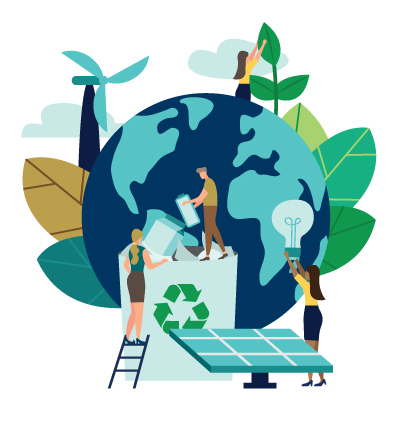 What is Green Week?
UCD Green Week is an initiative arranged and run by UCD students, staff and societies working together through the Green Campus Initiative.
Keep up to date with what's happening during #GreenWeek by following these accounts:
@UCDGreenCampus
@UCDEstates
@ecoUCD
Who can attend an event?
Everyone can attend – The aim of Green Week is to raise awareness of environmental issues and to inform our community of ways we can reduce both our individual and collective impact on the environment.
From Cooking Demonstrations to Upcycling Workshops planned throughout the week which will focus on particular topics – such as fast fashion, food waste, responsible consumption, biodiversity and recycling. The environmental impact of single-use items is well-publicised, this is what we have done in UCD to reduce our waste impact.