Before you leave the campus this evening we would like to take the opportunity to update you on the switch-off campaign and energy efficiency improvements this year to date, as well as asking you once again to please switch-off before you leave.
The May Bank Holiday weekend showed steady progress, with overall consumption more than 3% less than the same period last year and a reduction delivered each of the days. Well done to all!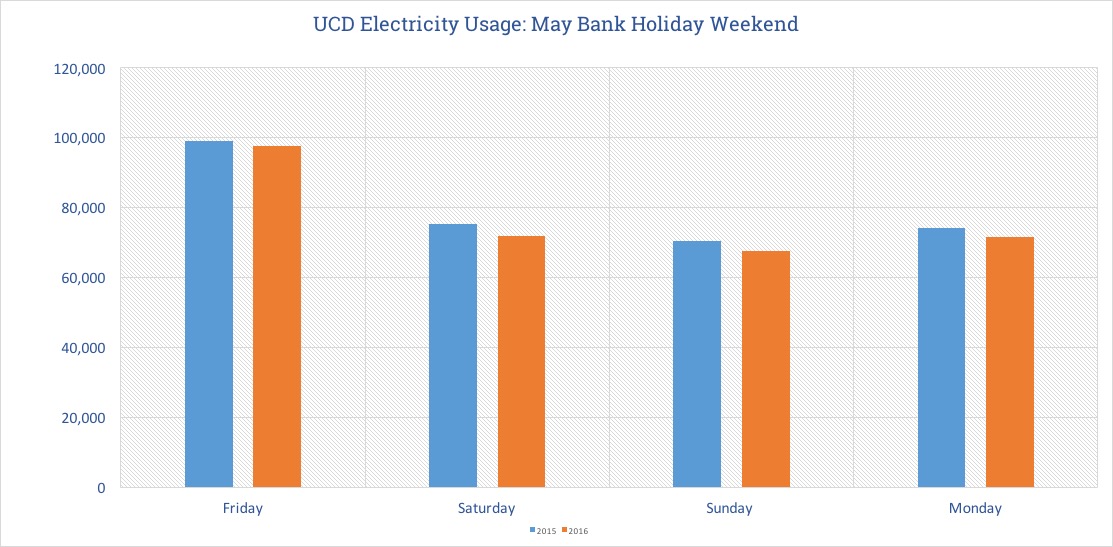 This echoes the progress made at a University level this year to date. For example to the end of May Belfield usage is almost 3% less than 2015. These savings have been delivered through a number of measures, including LED lighting, pump and drive upgrades, control improvements as well as by you, the user, switching off equipment and computers when not in use.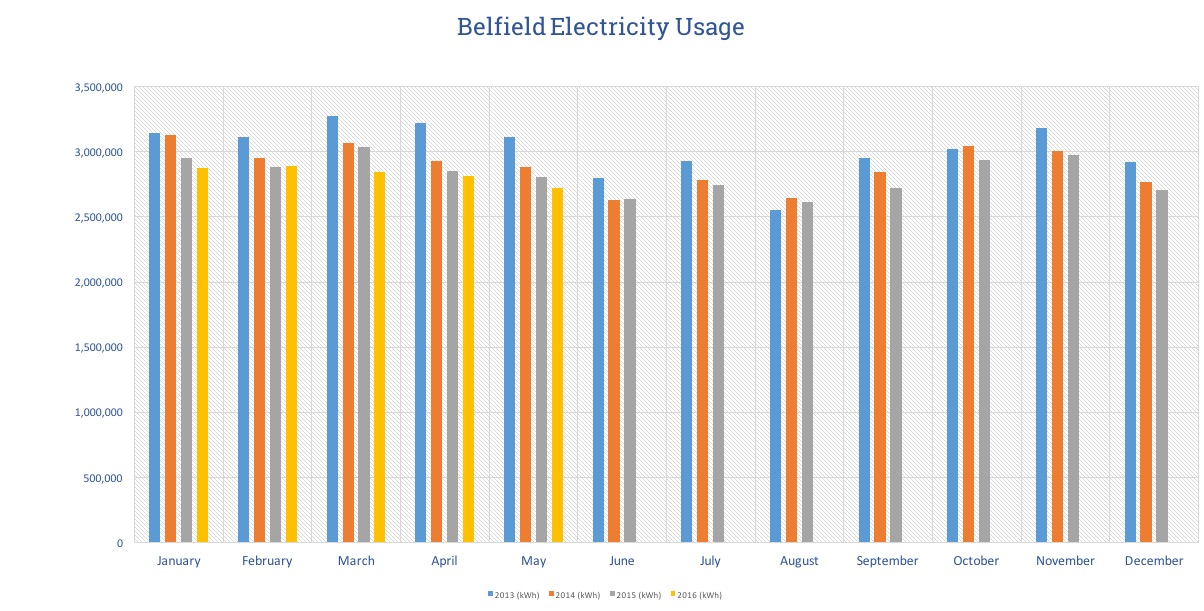 So let's continue the excellent progress this Bank Holiday weekend. Please switch-off all non-essential equipment, for example computers, laptops, printers, monitors and screens or non-essential laboratory equipment such as drying ovens and fume-cupboards. Where possible please switch-off at the socket; this ensures no "vampire power" is being consumed by the device over the weekend.
Have a great weekend.
UCD Energy Unit