The St. Patrick's Day public holiday weekend is the first major switch-off opportunity of the year.  It also offers an opportunity to provide an update on progress towards our 2020 target.
Our over-all target is to achieve an improvement in primary energy efficiency of 33% by 2020. Through a number of projects and investments including the switch-off initiative, our estimations based on calendar year 2017 show that we have improved by an impressive 28%!
This means we still have 5% to go!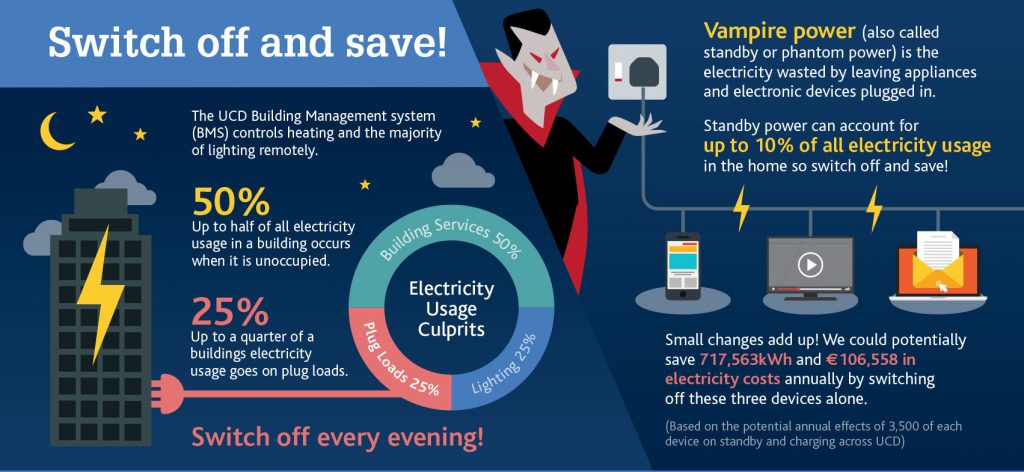 Electricity usage through "plug-loads" such as computers and printers can equate to up to 25% of all usage in a building. Across the University there are thousands of these devices – when left on, or on standby, the electricity usage quickly adds-up.
So please, before you leave this evening, switch-off all unnecessary equipment and lighting, which will help to reduce carbon emissions and get us that bit closer to the target 33% figure.
A big thank you to all who continue to support our efforts by switching-off every evening!
Have a great weekend! ☘ 🇮🇪
UCD Energy Unit