We once again ask for a big effort to Switch-Off this bank holiday weekend. This extra effort can make a very considerable contribution to reducing UCD's carbon footprint and help us progress towards our 2020 targets.
We would also like to take this opportunity to update you on how UCD has been performing on our 2020 targets. Our official 2018 results will be available from the Sustainable Energy Authority of Ireland (SEAI) very soon, but from our calculations we believe that we will be very close to the targeted 33% improvement figure, which will put us in a very good position with two years (2019 and 2020) to go.
So far in 2019 we have also been making steady progress and with your help we hope to end May and begin June well!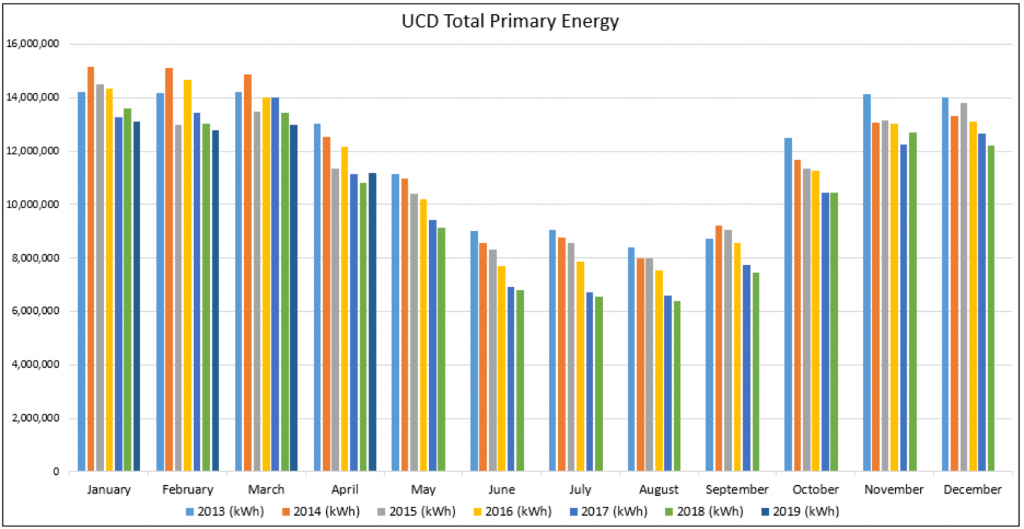 So, to play your part, before you leave this evening please switch-off all unnecessary equipment and lighting. In a University with a population as large as UCD's, individual efforts can make a very telling contribution.
A big thank you to all who continue to support our efforts by switching-off every evening!
Enjoy the break!
UCD Energy Unit