Period
31 January - 01 Febuary 2020
Summary:
The following traffic arrangements will be in place on Friday 31st January and Saturday 1st February to facilitate essential road maintenance work taking place on campus:
Friday 31st January A section of permit parking in car park W2 will be closed from 07:00 to facilitate roadway resurfacing work. From approximately 15:00 the entrance to car park W2 will be closed to facilitate resurfacing work at the car park entrance. During the period of closure at the entrance to car park W2, vehicles parked in the Newstead area must exit the campus via the Newstead Entrance.
From 17:00 on Friday a section of roadway between Health Sciences and the Charles Institute will be closed to vehicle traffic for resurfacing work. Shared pedestrian and cycle footpaths will remain open and emergency access will be maintained
Saturday 01st February Resurfacing work will continue at Health Sciences
Please refer to the below image for details of the affected areas
Apologies for any inconvenience caused.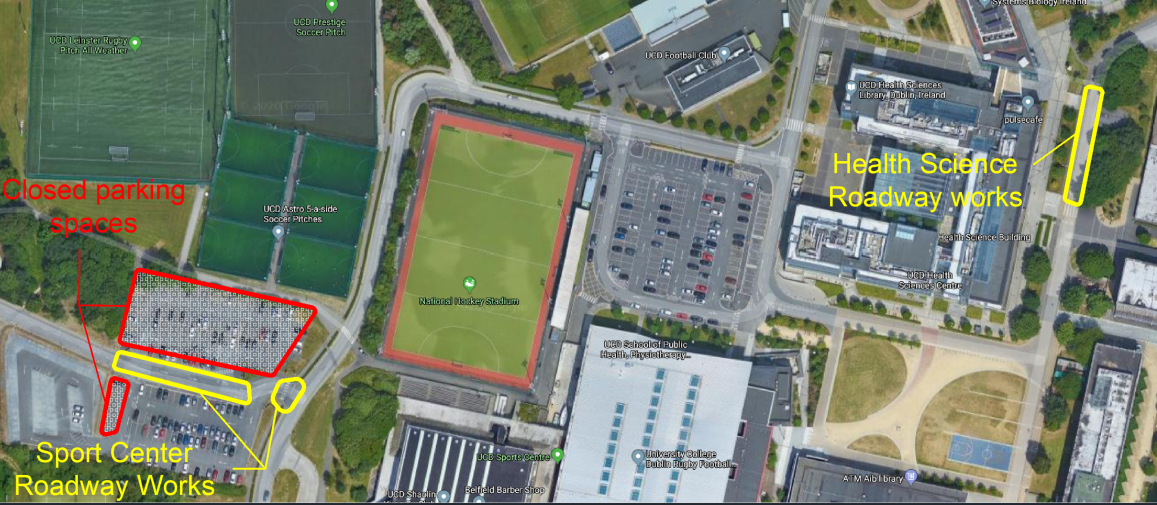 Area / Buildings: