Date
10 May 2021
Summary:
As mentioned in the Presidents Bulletin #319 enabling works for Future Campus Phase 1 are scheduled to commence on Monday May 10th.
To facilitate this phase of the enabling works, the following traffic diversion will be in place:
From 08:00, Monday May 10th. vehicle access to the car park N3 (Engineering) will change
Access to car park N3 will be via a new entrance on the road leading to car park N4/Tierney Building. Please consult the below image for detailed directions to the new entrance.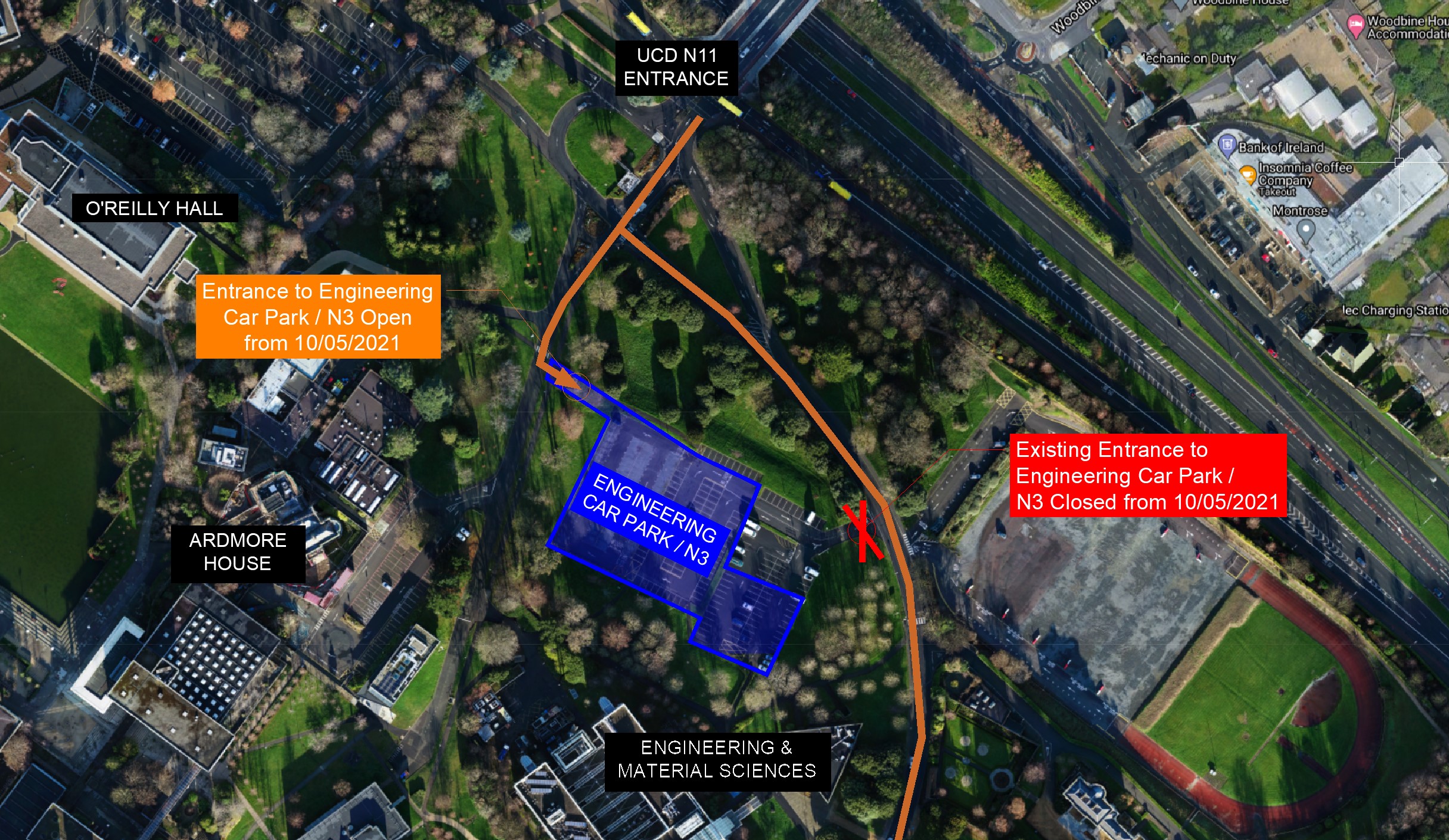 As the project progresses further changes to access arrangements and diversions will be put in place. These changes will be advertised in due course.
Area / Buildings: