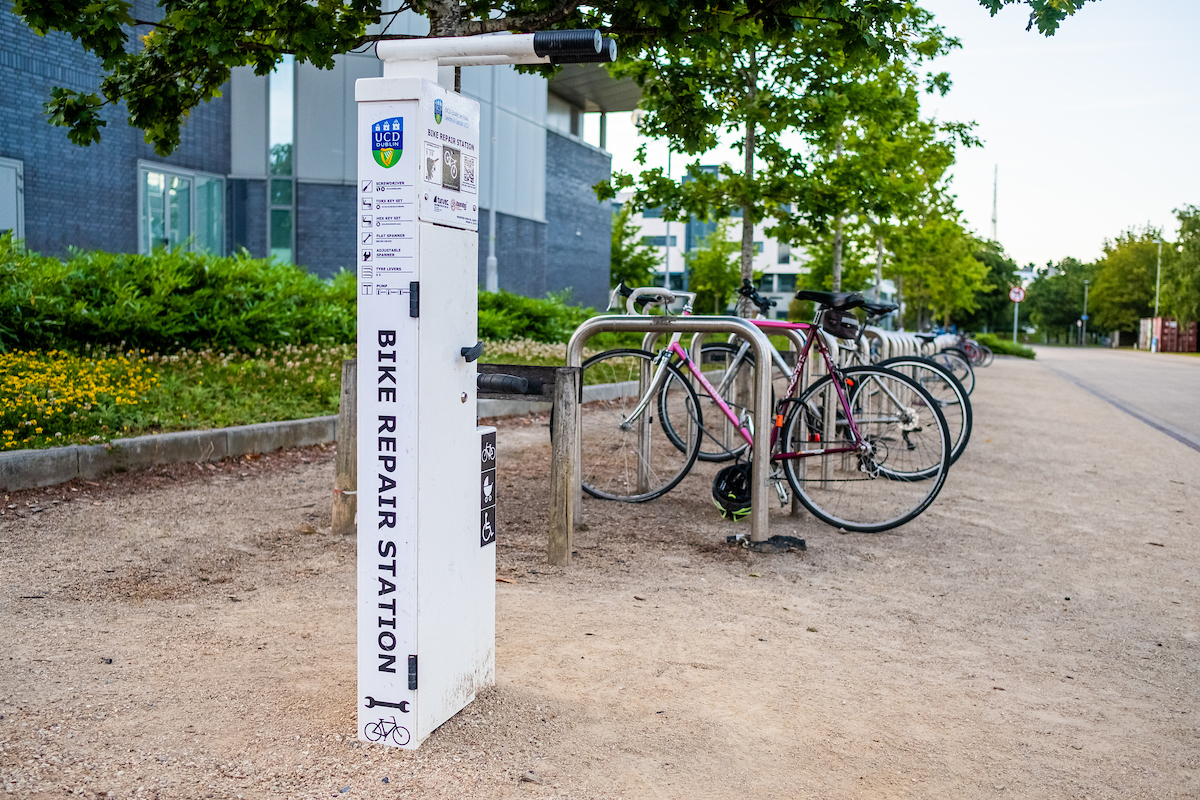 Three additional bike repair stands have been installed across the Belfield and Blackrock campuses, supplementing the existing three repair stands located at the James Joyce Library, Student Centre and Glenomena Student Residences.
The newly installed stands are located outside the Lochlann Quinn School of Business, Richview Architecture Building and Avoca Avenue shared pedestrian/cyclist entrance on the Blackrock campus.
Each kiosk features an air pump to reflate flat tyres and is equipped with a range of tools as listed below to help keep bikes in working shape.
Philips screwdriver
Flat screwdriver
T25 Torx screwdriver
Adjustable spanner
Flat wrench 8×10 mm
Flat wrench 13×15 mm
Hex key set
Tyre levers